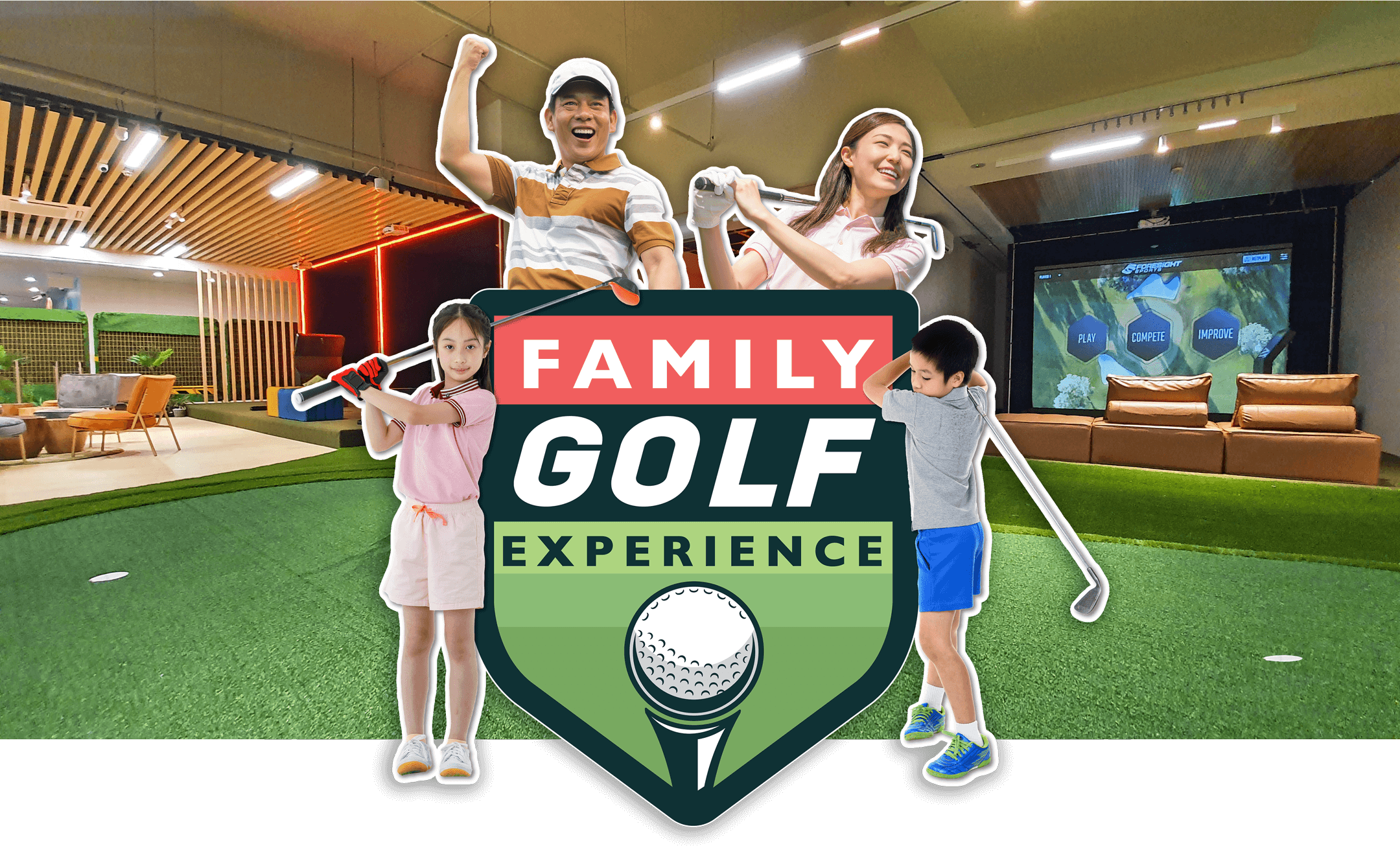 ENJOY A FUN, FAMILY GOLF EXPERIENCE IN THE COMFORT OF OUR INDOOR GOLF FACILITY

Join us for a FUN learning experience at Singapore's largest indoor golf facility! You'll be guided through the entire experience by highly experienced coaches, in the comfort of our indoor studio!
During the session, your family will be learning the rules and techniques of the game, while having lots of fun experiencing hands-on practice and a little family competition with prizes to be won!
Available Dates:
Weekends (Sat/Sun)
Time:
9am to 9pm
(1hr per session)
Location:
Premier Golf @ SAFRA Mount Faber
Min Age:
5 & up
HIGHLY QUALIFIED COACHES
No prior experience with golfing? Our highly qualified coaches will facilitate and teach you how to enjoy the game!
FULL INDOOR GOLF FACILITY
Enjoy indoor golfing at our facility spanning ~5000sqft, with world-class simulators featuring private driving ranges, renowned golf courses, and Singapore's largest indoor short-game area for the complete chipping, putting and sandbunker practice.
GOLF CLUBS AND EQUIPMENT PROVIDED
We provide the best, latest model golf clubs of different lengths and sizes (including ladies & kids) so you won't have to purchase or bring any!
SNACKS AND DRINKS AVAILABLE
Lest you get hungry or whip up an appetite during the session, we have a range of finger food and drinks available for order!
Golf 101 Basics
and Demo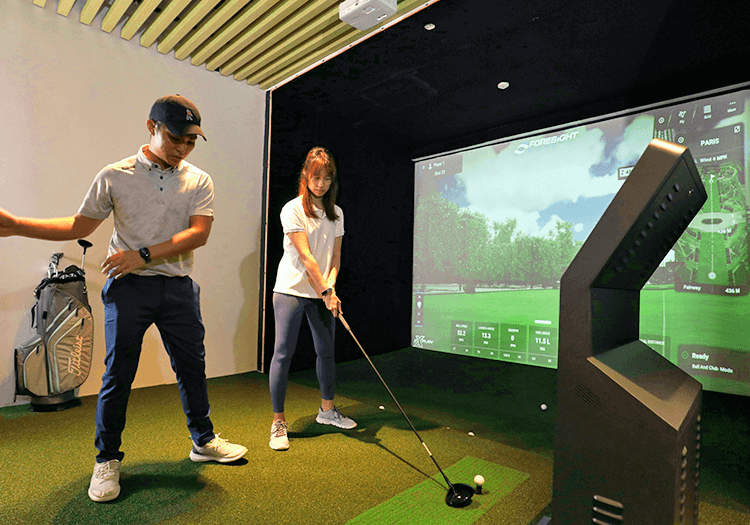 Learn about GOLF (Game of A Lifetime) and the different techniques to put the ball into the hole!
Driving Range
Swing Techniques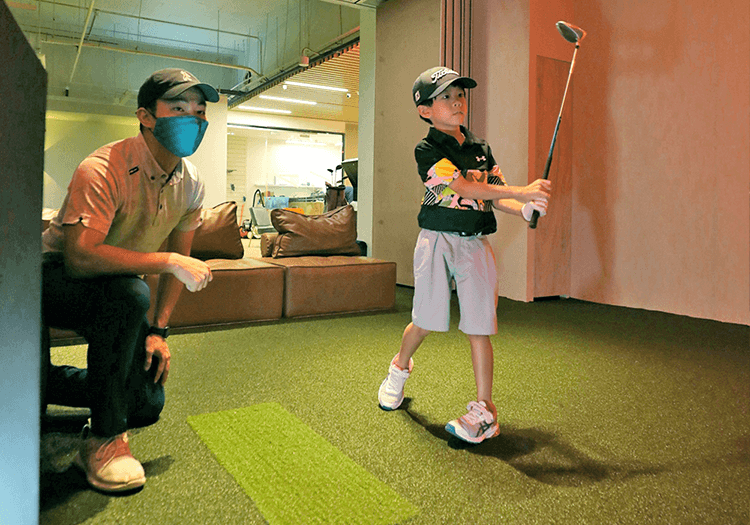 Drive it home! Similarly to playing at a driving range, you'll learn in comfort and attempt to send the ball as far as possible!
Short Game
Chipping and Putting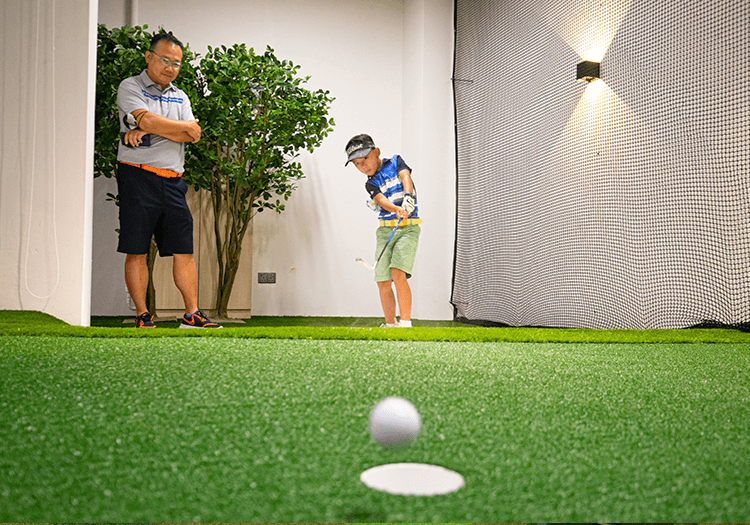 Precision is the name of the game as you'll soon learn that short distance chipping and putting is harder than it seems!
Play a 9 Hole Course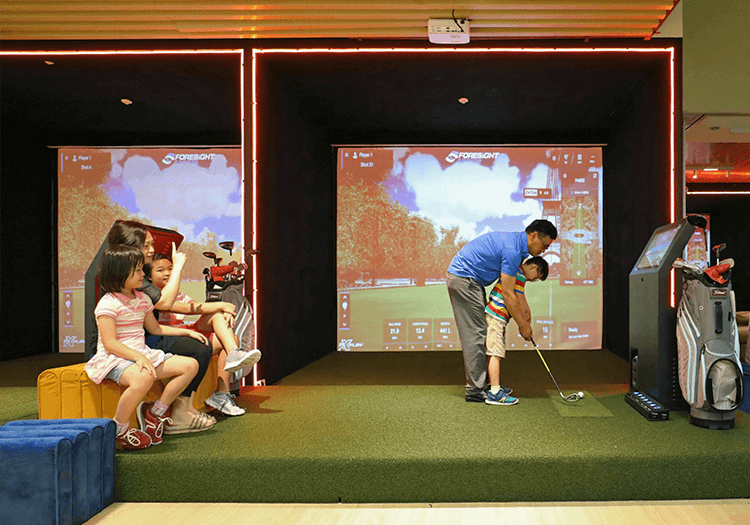 Put your newfound skills together and attempt to play at one of the beginner friendly 9-hole courses!
Mini Family Golf Contest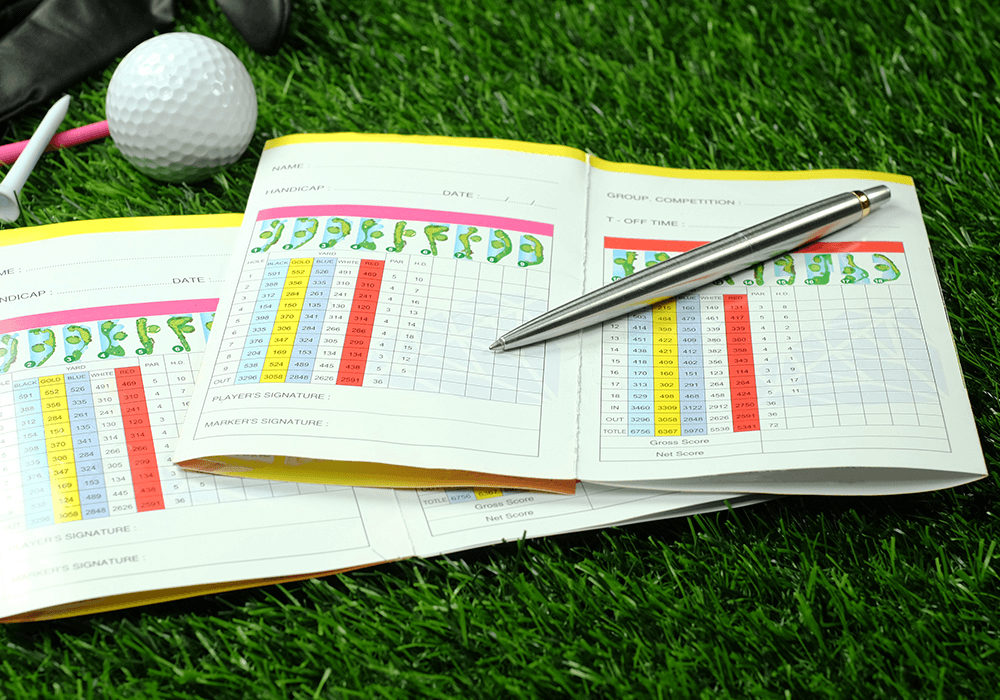 After all the learning and practicing, its time to find out who's the best golfer in your family with a little friendly competition!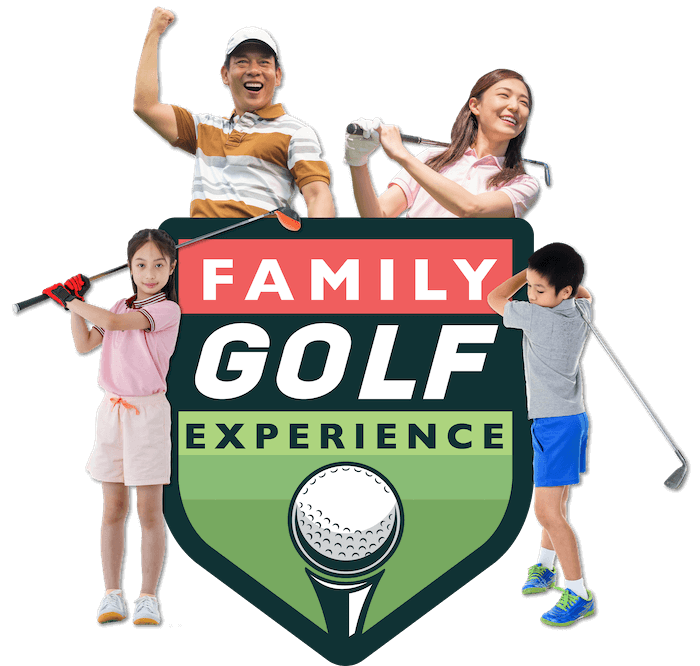 JOIN US FOR A FUN, FAMILY GOLF EXPERIENCE TODAY
Limited slots available. Book yours below or whatsapp us at 82088799 to book now!
Limited Promo: $99 per family (up to 4 pax in a private bay)